APMG Change Management Foundation
Ensuring projects always get the green light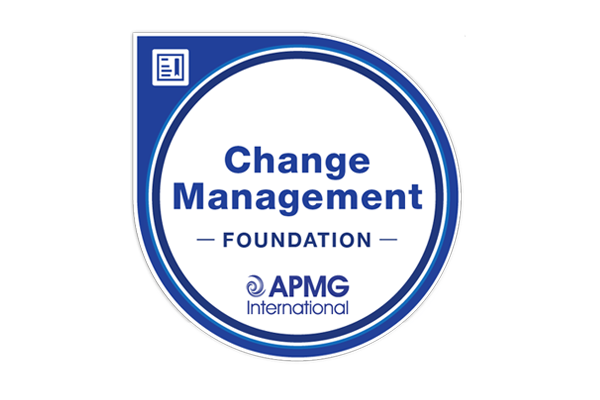 Our Change Management course (developed in collaboration with the Change Management Institute) is designed to help organisations and their people manage the impact of change and provide techniques to effectively plan and implement successful transformation initiatives.
Based on the Effective Change Manager's Handbook – aligned to the Institute's Change Management Body of Knowledge (CMBoK) – this course explores how change affects, and is affected by, individuals, teams, organisations and change leaders, equipping individuals with the knowledge, theories and techniques.

Your pathway to accreditation
Course description
Learning outcomes
Study time
Assessment
Course description
Dealing with change and more importantly, the impact of change is a high priority for all organisations. The APMG-International Change Management™ Foundation and Practitioner has been developed by APMG-International in partnership with the Change Management Institute (CMI). Together they have developed a professional 'body of knowledge' for the discipline of change management. This body of knowledge now provides an independent benchmark for the professional knowledge expected of an effective change manager.
Learning outcomes
Study time
Assessment
We accept all major credit and debit cards, or please select the option Proforma invoice company at the checkout to generate an invoice to be paid later by your company. All payments are processed securely by Barclaycard with encryption, and we do not keep records of your card details in line with our commitment to our Cyber Essentials accreditation.
Distance learning only
Start learning today
Distance learning and exam
Everything you need to get accredited
Examination only
The official APMG examination
To find out more, get in touch!