APM Project Management Qualification
For those that have some experience in projects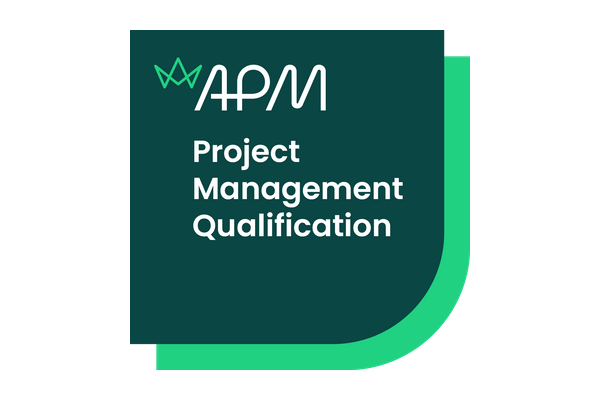 The APM Project Management Qualification (PMQ), is a knowledge-based qualification developed by APM, the chartered body for the project profession. Candidates will be able to demonstrate an understanding of how these elements interact and how their project fits into their strategic and commercial environment. APM PMQ is an internationally recognised qualification. Applicants typically have some pre-existing project management knowledge, and it is the ideal next step for anyone holding the APM Project Fundamentals (PFQ) qualification.
Your pathway to accreditation
Course description
Learning outcomes
Study time
Assessment
Course description
The APM Project Management Qualification Online Learning (APM PMQ) is a qualification from the Association for Project Management (APM). It is designed for project managers who have experience of project management. The primary purpose of the learning is to ensure that delegates have sufficient knowledge and understanding to successfully complete the APM Project Management Qualification three-hour, closed book, examination.
The course covers the 12 learning outcomes (APM BoK 7th edition) included in the APM Project Management Qualification syllabus.
Learning outcomes
Study time
Assessment
We accept all major credit and debit cards, or please select the option Proforma invoice company at the checkout to generate an invoice to be paid later by your company. All payments are processed securely by Barclaycard with encryption, and we do not keep records of your card details in line with our commitment to our Cyber Essentials accreditation.
Distance learning only
Start learning today
Distance learning and exam
Everything you need to get accredited
Examination only
The official APM examination
To find out more, get in touch!