Reflections - what
change
means to me...
Change can mean many different things to different people, generally altering the current state or thinking to a reformed, new way of doing things. This can be anything from a slight tweak to something completely revolutionary. We have all experienced so much change over the last few years, some positive and some not so.
New ways of working that seemed alien and almost impossible in March 2020 have now become the norm; new vocabulary, different meanings for previously known words and phrases have also entered everyday life and communication such as "zoom", "social distancing", "key workers" and "self-isolate". New words in colloquial form have been invented "Blursday" (not knowing which day it is due to working from home), "Covidiot" (an insulting term for someone who ignores health advice about COVID-19), "infodemic" (the spread of unsubstantiated information during a crisis) and "Quaranteams" (people you live with or hang out with during a pandemic). My personal favourite, being born and raised in the East End of London has to be the cockney rhyming slang term for the virus "she's isolating because got the Miley Cyrus".
The response to change can differ from one person to another and therefore, from an emotional intelligence point of view it's critical to communicate well and understand that there will be different interpretations and responses as a result.  Providing people with the opportunity to explore change, their responses to it and how they can manage it better can help create a more resilient and engaged culture. 
This first quarter of 2022, CITI will be focusing on understanding change at three levels – for the individual, the organisation and wider world.  We will be running surveys, building change communities and providing forums where we can share insights, stories and learning points from our partners, clients and network around technical and behavioural change.  How we will navigate "Covexit" (coming out of Covid 19… yes, really!) and the long term changes that will be with us for evermore.
We hope you will join in the series of activities over the next few months to talk about all things Change.  CITI would welcome your comments, thoughts and insights that you are welcome to share with our community by joining the CITI Centres of excellence (CofEe) club network.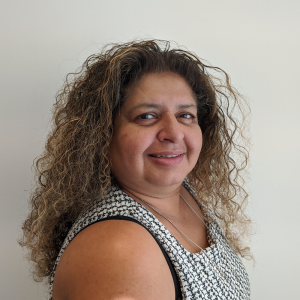 As the CEO of CITI Virtual Learning, I specialise in change enablement consultancy, building capability within organisations to support the delivery of strategic change through effective portfolio, programme and project management. We believe that people not only need the technical expertise, but also the behavioural consciousness to sponsor, manage stakeholders and realise benefits within P3M to deliver successful change. Kay can be contacted via email at KSanders@citi.co.uk