Understanding that projects are a response to extraordinary, higher risk situations and that they are there to address a problem or opportunity. Being aware of what 'the organisation' wants is the results/outcomes. Projects are discrete from other management constructs.
By the end of this session participants will be able to:
know when a project should be commissioned and what it is trying to achieve
be able to describe when a project might be required
explain the relationship between the project, its problem and the value sought.
Interested in this session – get in touch today!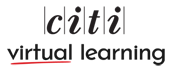 Login
Accessing this course requires a login, please enter your credentials below!