A reflective, interactive session based on how value and belief systems have evolved and how people think subconsciously. Exploring how to recognise unconscious bias in oneself and how to manage or change it.
By the end of this session participants will be able to:
reflect on their unconscious biases
explore how these can be altered or changed
understand respectful challenge.
Interested in this session – get in touch today!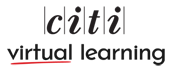 Login
Accessing this course requires a login, please enter your credentials below!