According to Stephen J Covey "Most people do not listen with the intent to understand; they listen with the intent to reply." Listening is one of the basic communication skills and most people at some point will have been through some kind of listening techniques…. How long ago did you revisit this extremely useful subject?
At the end of this course, the participant will be able to:
recognise the need for a community of practice
understanding of how and why the community must engage
build empowerment and ownership.
Interested in this workshop – get in touch today!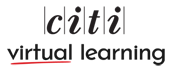 Login
Accessing this course requires a login, please enter your credentials below!