Monitoring variance between plan and actual is the key to effective control and therefore management (Kontz and O'Donnell management Model POSDIC). How to make your monitoring as visual as possible.
By the end of this session participants will be able to:
understand the central importance of monitoring to management control and be able to report on an appropriate basis
understand the importance of monitoring and control to managing projects
base monitoring on product centric planning.
Interested in this session- get in touch today!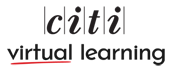 Login
Accessing this course requires a login, please enter your credentials below!