Why teams are more effective than groups of colleagues. During this highly informative session, you will become familiar with using the Tuckman (F, S, N, P, M) model to understand temporary and cyclical nature of projects teams.
By the end of this session participants will be able to:
understand effective collaboration within a team and how to behave to maximise a positive contribution
have an understanding of when investment in forming a team is worthwhile
gain awareness of the effect of team dynamics from start to completion of a project.
Interested in this workshop – get in touch today!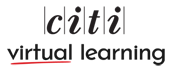 Login
Accessing this course requires a login, please enter your credentials below!