Specifically, the Change Diamond™ gives change leaders an easy way of linking the cost (delivery) side of the change with the benefit (adoption) side. It uses governance approaches that focus management attention appropriately throughout the change journey to ensure that strategy is successfully turned into a wanted and sustainable operational reality.
CITI's Change Diamond™ is a robust and effective organiser that has been proven time and time again to empower organisations to manage change initiatives and all their associated benefits in the most effective way possible.
Strategy to operations
Translating a strategic vision into an operational reality demands leadership that co-ordinates changes to organisational and personal capabilities.
Setting the vision, making the solution desirable, and mobilising the current capability of the organisation are all part of Making it wanted. Not only a fundamental first step but one that needs to continuously revisited throughout the entire change process.
During Making it happen, the structuring and focusing resources to deliver the outputs takes significant governance effort as delivery can be costly and risky. But the greatest loss that typically happens at this stage is the failure to successfully adopt the changes that create value.
Making it worthwhile is the result of the changed organisational and personal capabilities becoming an unconscious part of the way things get done. Implementing the project outputs is not the same as embedding them as operationally effective outcomes.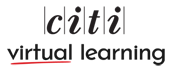 Login
Accessing this course requires a login, please enter your credentials below!