We are expected to provide and receive feedback on a daily basis, be that in our personal lives after going to a show or visiting a restaurant, through to professionally on the performance of ourselves and others. This is something that takes thought, time and consideration and therefore this session will provide you with insights into how, what to consider, how to deliver feedback and how to prepare for constructive feedback. At foundation level, this course will equip participants with communication techniques, understanding responses and how to manage difficult situations.
By the end of this session participants will be able to:
explore feedback types
understand responses and objections
develop techniques to deliver feedback.
Interested in this session – get in touch today!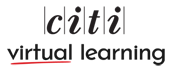 Login
Accessing this course requires a login, please enter your credentials below!