Estimating is an expression of uncertainty and therefore, risk.   It must be ranged to express a degree of uncertainty (3 pt. estimates).  During this session, we will take the first steps into understanding estimating approaches, top down and bottom up.
By the end of this session participants will be able to:
adopt an appropriate approach to providing a three-point estimate
articulate what estimates are and why they are necessary
provide estimates using an appropriate approach.
Interested in this session- get in touch today!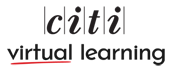 Login
Accessing this course requires a login, please enter your credentials below!