Delegation can be tough for lots of reasons; past experiences, "its quicker to do it myself"; fear of being let down and many more. This reflective and practical session gives you the practical tools to use and explore in your real world of work.
By the end of this session participants will be able to:
reflect on your own delegation experience and skills
understand how to delegate well
take away tools and techniques to help you delegate effectively.
Interested in this session – get in touch today!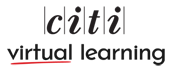 Login
Accessing this course requires a login, please enter your credentials below!