For communities to be fully effective they need an identity and to be inherently self-defined and self-managed. This is
Self-sustaining communities tend to establish and be involved in some of the many of these:
At the end of this course, the participant will be able to:
Recognise the need for a community of practice
Understanding of how and why the community must engage
Build empowerment and ownership
Interested in this workshop – get in touch today!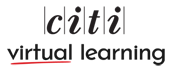 Login
Accessing this course requires a login, please enter your credentials below!