Understanding that results (outcomes) are dependent on the two factors of product and user reception. Progress can only be reliably measured in terms of results (delivered or enabled) arising from related products.
By the end of this session participants will be able to:
gauge their own progress in terms of achieving results
differentiate between outputs and results and why this matters
present a range of outputs to achieve results.
Interested in this session – get in touch today!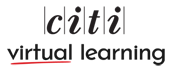 Login
Accessing this course requires a login, please enter your credentials below!