Everyone is talking about coaching…. But why in some organisations has it only been accessible to the leadership groups or elite? This session looks at coaching skills as a part of everyday conversation. We review the GROW coaching model to understand how we change our everyday communication to give feedback and relate to others.
By the end of this session participants will be able to:
be provided with tools and practical tips on coaching yourself and others
understand how coaching can help you become more focused on your progress and career
understand the differences between mentoring and coaching.
Interested in this session – get in touch today!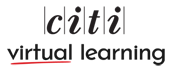 Login
Accessing this course requires a login, please enter your credentials below!