Pressure and stress are everyday components in working and personal life these days. We all need to understand our own levels and identify stress in others before it seriously impacts on work and health. This introductory course is designed to raise consciousness, provide tools and techniques to manage stress and how to respond to others.
By the end of this session participants will be able to:
understand the signs of anxiety and stress in the self and others
learn how unmanaged stress can manifest into physical and mental symptoms
obtain guidance and tips on building resilience.
Interested in this workshop – get in touch today!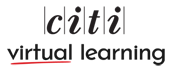 Login
Accessing this course requires a login, please enter your credentials below!