Networks can be built through social media, through conferences and within the workplace these days. Understanding who is in your current professional network, if that has become an "echo chamber" or how you might need to extend your network to ensure it is current and diverse. This can be vital for those planning to progress their careers and ensuring they are expanding and maintaining their network regularly. Joining forums, conversations and participating in building "effective" networks rather than just collecting numbers of people can really help ensure you are making good use of the quality of your contacts.
By the end of this session participants will be able to:
understand why it's important to invest in your professional network
focus on current network and what that brings
develop a plan for building and expanding your network.
Interested in this session – get in touch today!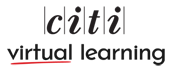 Login
Accessing this course requires a login, please enter your credentials below!