AXELOS PRINCE2 Foundation
For those that are new to projects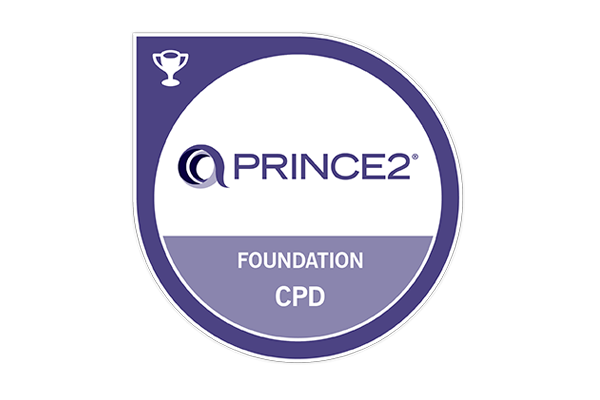 PRINCE2 Foundation Distance Learning and Examination course (based on AXELOS PRINCE2 6th Edition) is an industry recognised method for managing projects PRINCE2 (PRojects IN Controlled Environments). Certification will give you the knowledge, understanding and confidence to apply the techniques and method successfully within your own projects. Our PRINCE2 course online learning uses an interactive multi-media approach to bring the syllabus to life and prepare you for the foundation level examination.
The Foundation certification is also a pre-requisite for the Practitioner certification.
Your pathway to accreditation
Course description
Learning outcomes
Study time
Assessment
Course description
Our PRINCE2 qualification distance learning is aimed at ensuring you are sufficiently familiar with PRINCE2 processes, themes, principles, project environment and vocabulary so as to successfully achieve the foundation certification. Additionally, you will receive guidance and advice on how best to apply the learning and, where appropriate, tailor the method to best effect within your own projects.
PeopleCert (the accreditation awarding body) have made it mandatory to purchase an official Managing successful projects with PRINCE2 digital manual with all examinations, this will be supplied when you purchase an examination. Please be aware that you will be required to take your examination within 12 months of purchase.
Learning outcomes
Study time
Assessment
We accept all major credit and debit cards, or please select the option Proforma invoice company at the checkout to generate an invoice to be paid later by your company. All payments are processed securely by Barclaycard with encryption, and we do not keep records of your card details in line with our commitment to our Cyber Essentials accreditation.
Distance learning only
Start learning today
Distance learning and exam
Everything you need to get accredited
Examination only
The official AXELOS examination
To find out more, get in touch!