APMG Better Business Cases Foundation
Ensuring projects always get the green light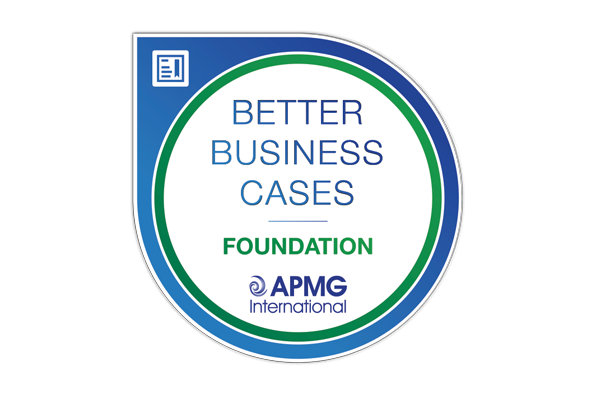 Change initiatives often fail at the first hurdle as the business case fails to convince senior management of the return on investment. Creating effective business cases and spending proposals is therefore critical to securing funding and management buy-in.
Better Business Cases training and certification is based on the 'Five Case Model' – the UK government's best practice approach to developing spending proposals and enabling effective business decisions.
Your pathway to accreditation
Course description
Learning outcomes
Study time
Assessment
Course description
Better Business Cases foundation online learning and Better Business cases foundation exam is a systematic and objective approach to all stages of the business case development process that sits alongside, and complements, the UK Government HM Treasury's Green Book guidance.
Learning outcomes
Study time
Assessment
We accept all major credit and debit cards, or please select the option Proforma invoice company at the checkout to generate an invoice to be paid later by your company. All payments are processed securely by Barclaycard with encryption, and we do not keep records of your card details in line with our commitment to our Cyber Essentials accreditation.
Distance learning only
Start learning today
Distance learning and exam
Everything you need to get accredited
Examination only
The official APMG examination
To find out more, get in touch!